Townson Law Enforcement Trauma Shooting Kit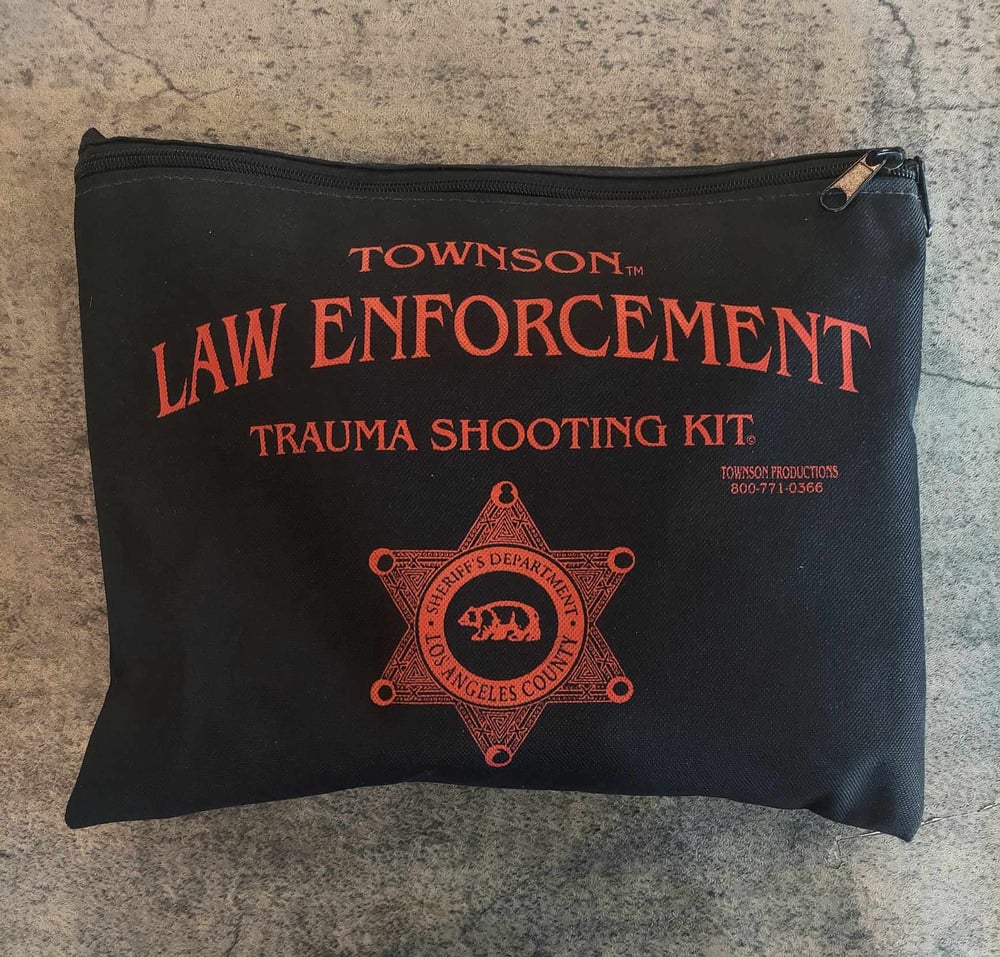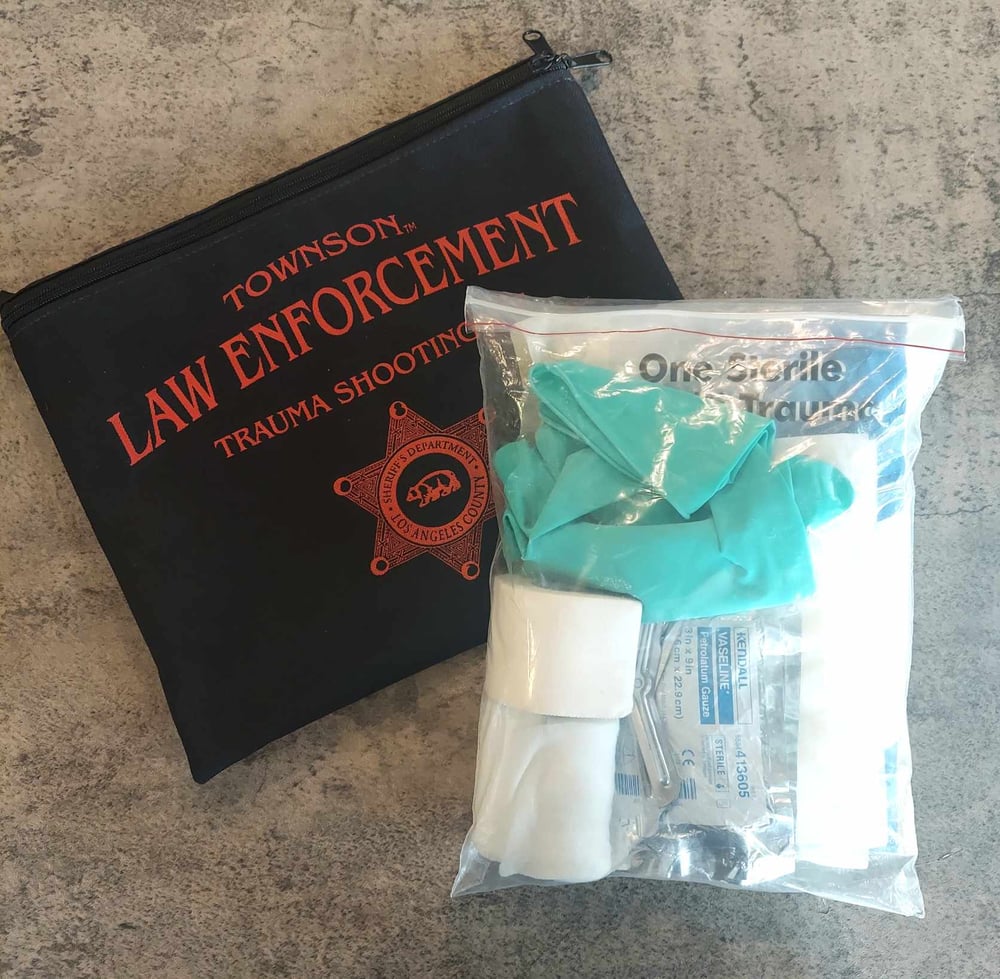 Stock up on Back to School supplies!
Townson Law Enforcement Trauma Shooting Kit
new, but it has not been used…yet
Townson's trauma shooting kit, is the most popular among law enforcement agencies in the United States and has been officially adopted by the LAPD, the largest police agency in the United States, and the FBI. It is carried by tens of thousands of law enforcement officers.
The Trauma Shooting Kit contains the minimum necessary medical supplies to provide first aid for injuries such as gunshot wounds (trauma caused by bullets fired from a firearm). It includes nitrile gloves to prevent infection, trauma scissors for cutting the clothes of the injured, gauze pads, wound dressings, elastic bandages, multipurpose trauma bandages, and taping materials.